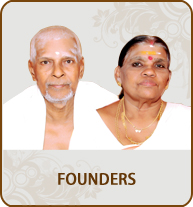 Welcome to Nambeesans Lakshmi Cafe
Nambeesans Lakshmi Lodge offers one of the Best Services in Triprayar.

Nambeesan's Lakshmi pure brahmin's Cafe and other concerns started as a small teashop arount 50 years back by Krishnan Nambeesan, founder of present Lakshmi Concerns. Mr. Harikrishnan, S/o. Krishnan Nambeesan and his brothers developed it to the present condition. In the year 1990 they have established catering services and started undertaking marriage feast...